Best Bitcoin and Crypto Wallets for 2023
Best Bitcoin and Crypto Wallets for 2023
Cryptocurrency has become increasingly popular in recent years, and as more people turn to digital currencies as a means of storing and exchanging value, the need for secure and convenient ways to manage these assets has also grown. One important aspect of managing cryptocurrency is choosing the right wallet, as this will determine how you access and use your digital assets. In this article, we will compare the different types of cryptocurrency wallets available and discuss their features, benefits, and drawbacks to help you choose the best wallet for your needs.
Best Software Wallets 2023
Software wallets are usually computer programs or browser extensions that store your private keys locally on your device. Software wallets are the most popular solution for storing crypto due to the ease of setup and use. These wallets come in the form of specialized software apps designed to keep your private keys out of the reach of cyber attackers.
One of the main advantages of using a software wallet is that it is easy to set up and use. All you need to do is download the software, install it on your device, and create an account. This makes it a good option for people who are new to the world of cryptocurrencies.
Another advantage of software wallets is that they are generally free to use. Unlike hardware wallets, which often come with a price tag, you can download and use most software wallets at no cost.
However, there are also some disadvantages to using a software wallet. One of the main disadvantages is that it is not as secure as a hardware wallet. Because software wallets are installed on a device that is connected to the internet, they are more vulnerable to hacking and other security threats. If your software wallet is compromised, your funds could be at risk.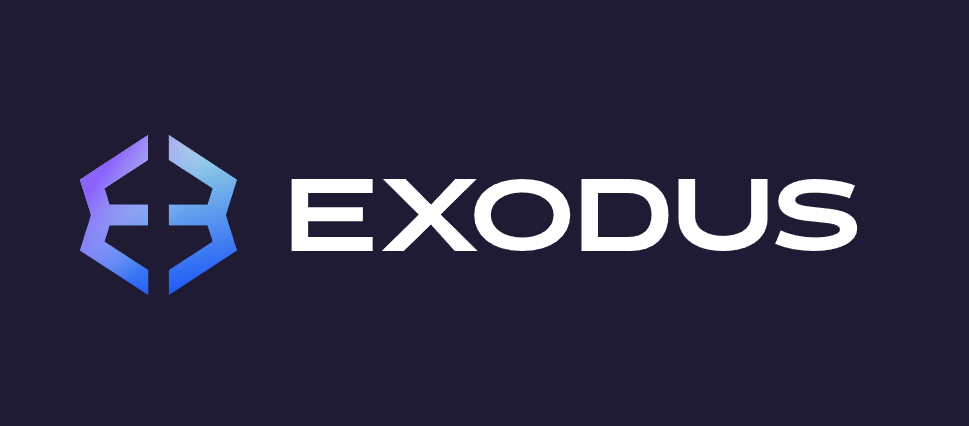 Type: Mobile and desktop software wallet
Price: Free
Supported cryptocurrencies: More than 180 of the top trending cryptocurrencies
Compatible hardware wallet: Trezor
Exodus Wallet
Exodus remains our top crypto wallet for 2023.  It is able to hold almost every currency available: more than 180 of the top cryptocurrencies on the market are included, including Bitcoin (BTC), Ethereum (ETH), Cardano (ADA), Ripple (XRP), Solana (SOL), and many others. It's a very user-friendly wallet, compatible with iOS and Android mobile devices and Windows, macOS, and Linux operating systems. Since Exodus is a non-custodial wallet, the private keys are always stored on your device, and they are protected by passwords and seed phrases. They definitely have robust built-in security features. You can also use the wallet to buy cryptos with the help of a credit card or debit card. The wallet also has built-in crypto swap features and gives you access to many decentralized apps for staking, exchanging assets, and sports betting. Users can now also purchase crypto from the app. Outside of blockchain transaction fees, as well as fees for sending and receiving currencies, Exodus is a free platform and comes with a very useful mobile app you can freely download and use.  However, they have no cloud, so users have to sync apps. 
Pros:
Huge selection of cryptos

Easy to use

A large number of integrated DAps

In-app crypto exchange features
Cons:
It lacks two-factor authentication

The wallet isn't based on open-source technology

Because there's no cloud, you'll have to sync apps often to ensure information is up to date.

There will be some fees, although these vary depending on the transferred amount of cryptocurrencies. These deductions will come from your crypto wallet.

Type: Mobile and desktop software wallet
Price: Free
Supported cryptocurrencies: Bitcoin
Compatible hardware wallet: Trezor Model T, Ledger Nano S
Electrum Wallet
Electrum is a veteran Bitcoin software wallet that's been present on the market since 2011. Made specifically for Bitcoin, the wallet is still undefeated when it comes to this particular cryptocurrency.
The Electrum wallet is both a mobile and desktop wallet that stores your private keys on your device, giving you full control over your crypto.  Its very secure crypto seeds allow users to utilize the seed in order to recover their Bitcoin in case they ever lose it. 
Electrum is a lightning wallet, which means that it uses the Lightning Network feature of the Bitcoin blockchain. The Lightning Network is used for conducting nearly instant transactions between familiar addresses. The feature is automatically used by Electrum whenever possible. The wallet protects your private keys with encryption features that are regularly updated by the Electrum team, one of the most trusted developer teams among BTC software wallets.
 Despite its simple and minimalistic appearance and features, the Electrum software is easy to understand and use. They have maintained an open-source software model that keeps users' Bitcoins safe and also eliminates downtimes across multiple platforms. 
Pros:
Fast and reliable BTC wallet that supports lightning network transactions.
Frequently updated software.
Can be easy to set up and use.
Cons:
Only supports BTC.

Complicated for beginners.

Has unavoidable miners' fees for processing exchanges, but these fees can be customized. You are allowed to limit how much you pay for a transaction.

Type: Mobile software wallet
Price: Free
Supported cryptocurrencies: Bitcoin
Compatible hardware wallet: Trezor Model T, Ledger Nano S
MyCelium Wallet
MyCelium is another veteran BTC software wallet that's very popular among Bitcoin enthusiasts. The wallet is only available for use on mobile devices and it uses the Simplified Payment Verification (SPV) technology, which enables the wallet to verify transactions without users having to download the whole BTC blockchain. Mycelium features a free app that is compatible with iOS or Android devices and provides full security and a backup system, in case users lose access to their assets. 
MyCelium has strong encryption features that make it quite difficult for hackers to breach a wallet account without a user's access credentials, such as their password or seed phrase. It's also possible to seamlessly connect a hardware wallet to your MyCelium account and conduct BTC transactions between the two wallets.
Pros:
Open-source technology

Easy to use

Strong security
Cons:
Lacks altcoin support

Only available for mobile devices 

Has unavoidable miners' fees, although users are allowed to customize their costs when making an exchange.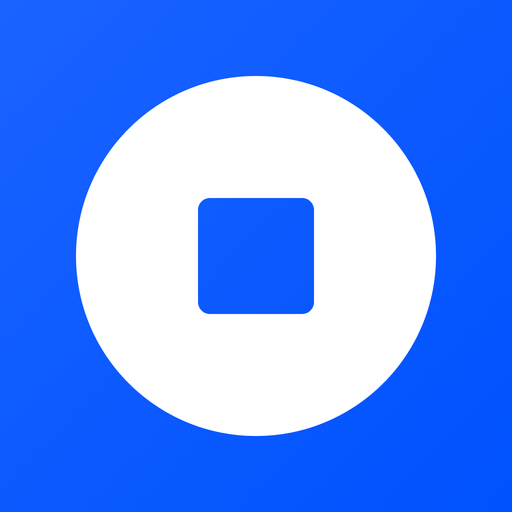 Type: Mobile software wallet
Price: Free
Supported cryptocurrencies: supports over 5,000 currencies, including Bitcoin and NFTs
Coinbase Wallet
Although Coinbase was initially a Bitcoin app, it has now expanded to a platform that is fully equipped to store a high number of unique cryptocurrencies and NFTs, as many as the user has acquired. Coinbase is of course mostly known for being a centralized exchange that works as a great first approach for newbie users to understand the industry. This Coinbase Wallet, although it comes from the same company, is a separate product. Therefore, storing coins on the Coinbase exchange is not the same as storing them in the Coinbase Wallet. As a centralized exchange, the first one owns the private key to your coins, while the latter one is a non-custodial wallet. This difference means with the wallet you are the one who owns your private keys. Additionally, you don't need to have an account in the Coinbase exchange in order to have access to the wallet, but you will need Coinbase's main app if you want to buy or sell. The wallet works with a cloud storage backup for the user's private keys.
Pros
It allows users to store a wide range of cryptocurrencies, including Bitcoin, and it is one of the first ones to include NFTs as well. 

Intuitive and easy platform, highly user-friendly, and apt for beginners. 

Being part of Coinbase exchange means they are part of a huge crypto exchange platform and one of the largest offerings of digital assets in the world of crypto wallets.

The app can be connected to most major banks, allowing users to buy crypto with Fiat currencies straight from their own wallets.
Cons 
Users who intend to send and receive currencies on Coinbase are subject to miners' blockchain transactions fees

Users need a separate app to buy or sell
Best Hardware Wallets 2023
A hardware wallet for cryptocurrency is a physical device that allows you to store your digital currencies securely. Your private keys are stored in the device and never pass through unencrypted. These devices are often small, portable, and designed to be easy to use. They typically come with a built-in screen and buttons, which allow you to interact with the device and manage your cryptocurrencies.
One of the main advantages of using a hardware wallet is that it is very secure. Because the device is not connected to the internet, it is not vulnerable to hacking or other online threats. The private keys for your cryptocurrencies are stored on the device itself, away from the internet. They also often have built-in security features and are designed to be tamper-resistant, which makes it difficult for unauthorized users to access your funds.
This means that your funds are much safer on a hardware wallet than on a software wallet.
However, there are also some disadvantages to using a hardware wallet. One of the main disadvantages is that they can be expensive. Because they are specialized devices, they often come with a higher price tag than software wallets.
Another disadvantage is that they are not as easy to use as software wallets. Because they have a built-in screen and buttons, it can take some time to learn how to use them properly. This can be a barrier for people who are new to the world of cryptocurrencies.
In summary, a hardware wallet for cryptocurrency is a physical device that allows you to store your digital currencies securely. It is very secure and portable, but it can be expensive and can take some time to learn how to use.
Let's take a look at some of the best crypto wallets for storing your Bitcoin (BTC) and other digital currencies in 2023.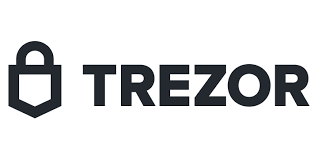 Type: Hardware wallet
Price: 69$ for the Trezor Model One, 219$ for the Trezor Model T
Supported cryptocurrencies: Over 1,800 crypto coins and tokens
Trezor Wallet
Trezor is one of the most popular hardware wallets on the market, ever since 2014 when they became the first company to launch them, with their Trezor Model One.  These wallets are elegant, key-sized USB devices with small screens and two buttons used to approve transactions, enter PIN codes and conduct basic wallet operations. There are two available physical devices that come with high levels of security by taking your assets offline: 
The Trezor One model is small and supports more than 1,000 cryptos. It is only two inches tall, which means it is highly portable. It has a small screen that could make it harder for certain users to understand the prompts. To trade, users can connect the device to a computer or Android phone through a USB cable.

The following, more expensive

Trezor Model T

features a larger touchscreen and lists up to 1,800+ digital currencies. It is both your wallet, authenticator, and digital ID, while remaining a small and portable device. Additionally, it comes with a backup system designed to protect your currencies if you ever lose your device. 
Trezor wallets are operated with Trezor firmware apps that can be installed on a mobile device or PC. The private keys are always kept offline on your Trezor wallet, protected by PIN codes, passwords, recovery phrases, and some of the most advanced hardware encryption technology on the market. These additional layers of security also come with various ways for users to recover their coins if they are ever lost or stolen.
Pros:
Support for more than 1,800 cryptocurrencies

Very user-friendly and easy to use

Some of the best security features in the industry
Cons:
The Trezor Model T is a bit expensive

No wireless connectivity option

Devices can be paired with Android phones, but they don't have an app to help ease that process. iOS and Windows phones are not yet compatible.  

Type: Hardware wallet
Price: $79-$149 for the devices
Supported cryptocurrencies: over 5,500 different types of cryptocurrencies.
Ledger Wallet
Ledger's cryptocurrency wallets were also some of the first few to hit the market and have remained one of the best ever since. The company has two models available with different prices, security levels, and features: 
The Ledger Nano X. Known for its excellence when it comes to its security, this device is not connected to the internet and instead relies on a BlueTooth connection, which makes it definitely harder to get hacked or attacked. They also come with a chip, much like the ones you find on credit cards, the

Secure Element Security Chip

that has been certified by the EAL5+ process. It can manage NFTs and Defi, up to 100 apps, and is compatible with Android, iOS, Mac OS and Windows devices. $149.

The Ledger Nano S Plus. It comes with the best features from its predecessor (the security chip and all the excellent layers of security). It does not come with a BlueTooth connection but instead has a USB one, it can also manage NFTs and Defi, up to 100 apps, and is compatible with Android,  Mac OS and Windows devices but not iOS. $79.
The company makes it possible for users to buy, exchange or trade currencies straight from Legger's app or from their higher-end wallets. This company clearly understands its market, what users want and need, and has no problem meeting both of those aspects. No wonder they have amounted a reputation for being one of the best hardware wallets available. 
Pros 
They allow users to buy, exchange and trade currencies directly from Ledger's app or from their higher-end wallet models. 

They come with a smooth interface.

Supports over 1,800 crypto assets.

Supports 12 wallets, including Essentials.
Cons
Their devices are not that cheap, but they certainly make up for it with their security protocols. 

Although their convenient size does make them more portable, it also means their screens are small and can be harder to work with. 

The devices have a limited capacity to store apps.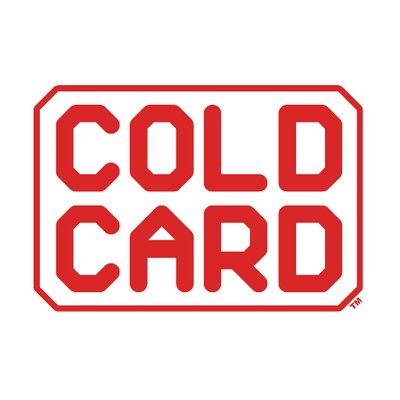 Type: Hardware wallet
Price: 129$
Supported cryptocurrencies: Bitcoin
ColdCard Wallet
ColdCard is another top-quality hardware wallet, except that it's manufactured to store Bitcoin exclusively. The wallet comes in the form of a small, card-like device with numerical buttons and a small screen. ColdCard offers great security to BTC holders with its PIN code, passphrase, and seed phrase protection, along with advanced hardware encryption that stores private keys within the secure element of the ColdCard chip.
You can use the wallet with an SD card reader on your PC or mobile device without directly connecting it to any of these devices. In case it's more practical for you, the wallet can be connected to a computer or smartphone through a USB cable.
Pros:
Very reliable with tight security measures

Based on open-source technology

An SD card slot that eliminates the need for third-party device connections
Cons:
No altcoin support

Some users might find ColdCard a bit complicated to use
How Do Crypto Wallets Work?
Crypto wallets are storage solutions for keeping the private keys to your crypto safe. The private keys act as proof of your ownership over a certain amount of coins. The coins you keep in your crypto wallet are stored in public addresses that you can share with anyone, but keep in mind that the private keys should stay known only to you at all times.
Transferring coins in and out of crypto wallets is quite simple. In order to receive coins, you need to provide the sender with a public address for the specific cryptocurrency in your crypto wallet. In case you wish to send coins, the receiving party needs to send you their public address, and you just need to specify the number of coins you wish to send to that public address.
The process can last anywhere from a few seconds to a couple of minutes, depending on the transaction time of the cryptos you're transferring.
Choosing the Best Bitcoin/crypto Wallet for 2023
When choosing a reliable crypto wallet, you should pay special attention to existing user reviews, customer support features, the types of cryptocurrencies the wallet supports, and the fees. Whichever wallet you choose, ease of use should also be your top priority (right next to wallet security).
Hopefully, this 2023 guide will help you decide which Bitcoin/crypto wallet to use for your Bitcoin buying and selling needs on MyBTC.ca.